Youth Science Discovery Field Trips (YSDE-FT) were conducted by the National Youth Science Foundation (NYSF) in February – April, 2017 at the National Youth Science Center (NYSCenter) and The Clay Center for the Arts and Sciences of West Virginia. These programs have been designed for 7th and 8th grade students. Groups of students and teachers participated from across West Virginia.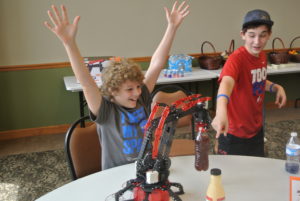 Below are links to news articles associated with this NYSF program:
Charleston Gazette Mail – Kids get hands-on STEM experience at Clay Center
The Parsons Advocate – National Youth Science Foundation offers field trip to introduce eighth grade students to STEM education
The Intermountain – Local Students Take Part in STEM Trip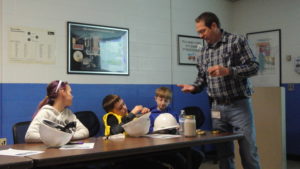 Additional YSDE Field Trips were conducted in November and December 2017.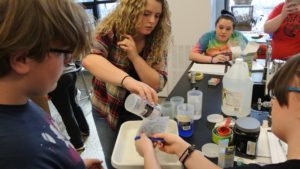 For more information contact us at fieldtrip@ysde.org or 304-205-9724 x94