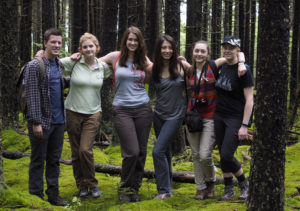 As we close 2016 and look forward to the New Year, the trustees and staff reaffirm our commitment to inspiring lifelong engagement and ethical leadership in science, technology, engineering, mathematics and related professions through our proven educational model for mentoring, challenging, and motivating students.
We need your help – please make a charitable donation today.
Contribute online by selecting one of the options below:
We can't do it without your support and encouragement!
The National Youth Science Foundation is a 501 (c)(3) charitable organization (Federal Tax ID Number 55-0630700). Contributions made to the NYSF are tax-deductible as allowed by law.
* Donations made through PayPal Giving Fund through Saturday, December 31, 2016, will be matched by an additional 1% by the PayPal Giving Fund.