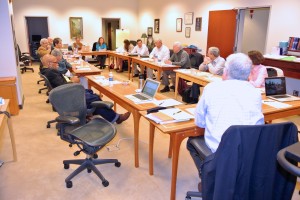 CHARLESTON, WV — The National Youth Science Foundation is currently developing a strategic plan to guide its activities in the next decade. Facilitated by Dr. Jim Shuman, a former National Youth Science Camp director, stakeholders have advanced the construction of the strategic plan.
In recent action, the Board of Trustees formally adopted the following:
Mission Statement
The mission of the National Youth Science Foundation is to inspire lifelong engagement and ethical leadership in science, technology, engineering, and mathematics (STEM) through its proven educational model for mentoring, challenging, and motivating students.
By building communities among students, teachers, and professionals, NYSF programs bridge the gap between the traditional school curriculum and STEM careers.