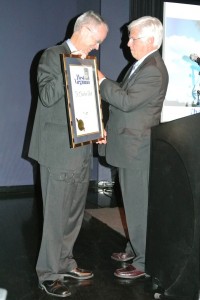 CHARLESTON, WV — On Thursday, June 27, 2012, Dr. Charles Vest presented the Martha Wehrle Opening Lecture for the 2012 National Youth Science Camp. Entitled "Why I Wish I Could Start All Over Again," Dr. Vest's presentation defined the third revolution in  the engineering and highlighted the opportunities to integrate engineering and science to solve the world's most pressing problems. More information is available on the Charleston Gazette's website.
Today, the 2012 NYSC delegation will tour the laboratories of the Mid-Atlantic Technology, Research & Innovation Center. MATRIC staff will demonstrate science-in-action, via sessions covering geographic information systems (GIS), advanced polymer development, water treatment technologies, biodiesel preparation, etc. Bayer MaterialScience will also provide a tour of their adjacent facility.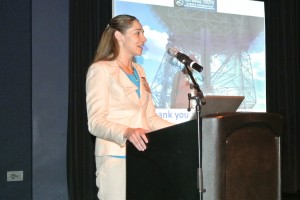 In 1963, the National Youth Science Camp was started during the state of West Virginia's Centennial Celebration, to demonstrate the science and technology infrastructure within the Mountain State, and to facilitate economic development. Former NYSC participants have gone on to serve organizations like Google, Hewlett-Packard, eBay and Orbital Sciences Corp.
# # #
CONTACT:
Rodolfo Villarreal-Calderon
National Youth Science Foundation
304-205-9724
pi@nysc.org
http://2012.nysc.org
OR
Lynne D. Schwabe
National Youth Science Foundation
304-552-2717
lynne.schwabe@nysf.com
http://www.nysf.com