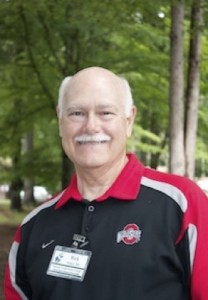 Dr. Rick Walker, 1964 delegate to NYSC from Ohio, will present, "Why We Will Never Find a Cure for Cancer and Why We Do Not Want To" at 9:15 a.m., June 30 at NYSC.
As a retired breast cancer surgeon, Dr. Walker hopes to share his 40-year experience in both a formal lecture and through many informal discussions. "I will attempt to give delegates a glimpse unto cancer genetics, genetic profiling, cancer immunology and philosophy of care," he said.
Dr. Walker has been lecturing continuously at NYSC for 36 years. He is currently a part-time member faculty member in Biology at Hartford Community College in Bel Air, MD.