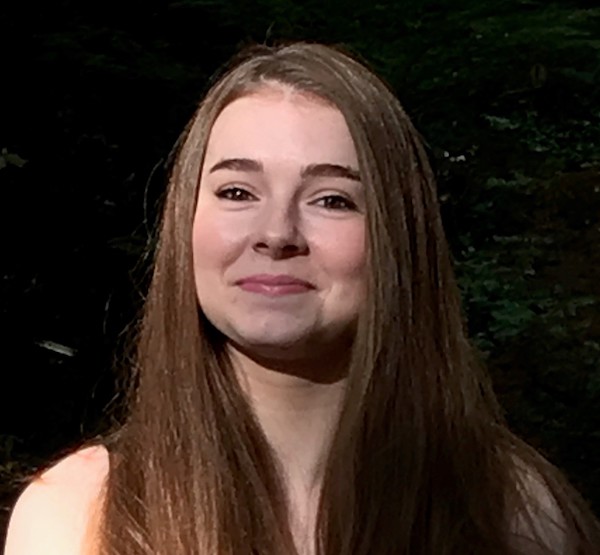 Jamie Oman
Washington
City:  Bellingham
School:  Squalicum High School
College Plans:  University of Washington
Major:  Chemistry with Marine Biology Minor
Professional Plans: Research
Honors:  National Honor Society, Graduating with honors
Activities:  Band, (Marching, Pep and Symphonic Band), Art Club,        Teachers Assistant for Biology and History, Book-Club, Northwest Ballet Theatre Performances:  The Nutcracker, Alice in Wonderland, Cinderella and more, WWU Freshman Orientation/Bellingham Parades Band Performances,  North Sound Youth Symphony, Junior Leadership Program – NOAA, Western Region – Seattle  The National Oceanic and Atmospheric Administration, 4H Teen Leader/Volunteer for the Whatcom County Youth Fair.  
In addition, Jamie enjoys biking, camping, gardening, hiking, movies, reading, traveling, and sports. She is passionate for Community Performing Arts and Music:  Ballet and contemporary dance, playing the flute, guitar and piccolo, participating in pep and marching band, and attending professional music performance such as the Seattle Symphony. For fun, Jamie likes swimming, sculpting, drawing, painting, writing.
We are looking forward to meeting you at the 2019 National Youth Science Camp, Jamie!