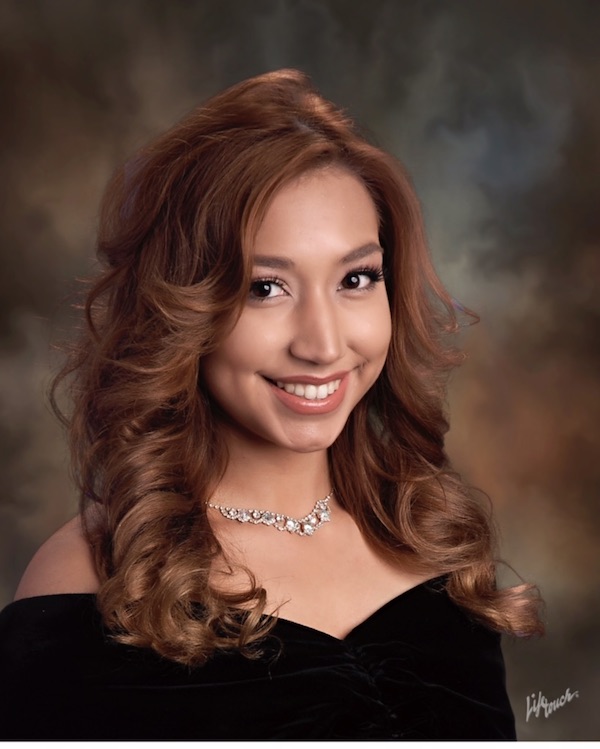 Angela Marie Casarez
Texas
City:  Weatherford, TX
School:  Millsap High School
College Plans:  Stanford University
Major:  Human Biology and Neuroscience
Professional Plans:  Physician
Honors:  Valedictorian, Beta Club, AP Scholar National Hispanic Scholar, Siemens Fellow of the Carnegie Mellon University Summer Academy of Mathematics and Sciences, Scholastic Art Honorable Mention, "Best of Texas" 2016-2017 Round 1, State 3A Chemistry-9th Place.
Activities:  Student Government, Cheerleading, Track and Field, UIL Academics, Yearbook (Editor-and-Chief), Weatherford College Upward Bound, Millsap ISD Creative and Innovative Thinkers Committee, Weatherford Regional Medical Center Volunteer.
Angie also likes creating art, discovering new foods and cake decorating. While at camp this summer, she also hopes to learn a little speed Rubix's cube and salsa dancing (or any kind of dancing really).
Looking forward to meeting you this summer, Angie!