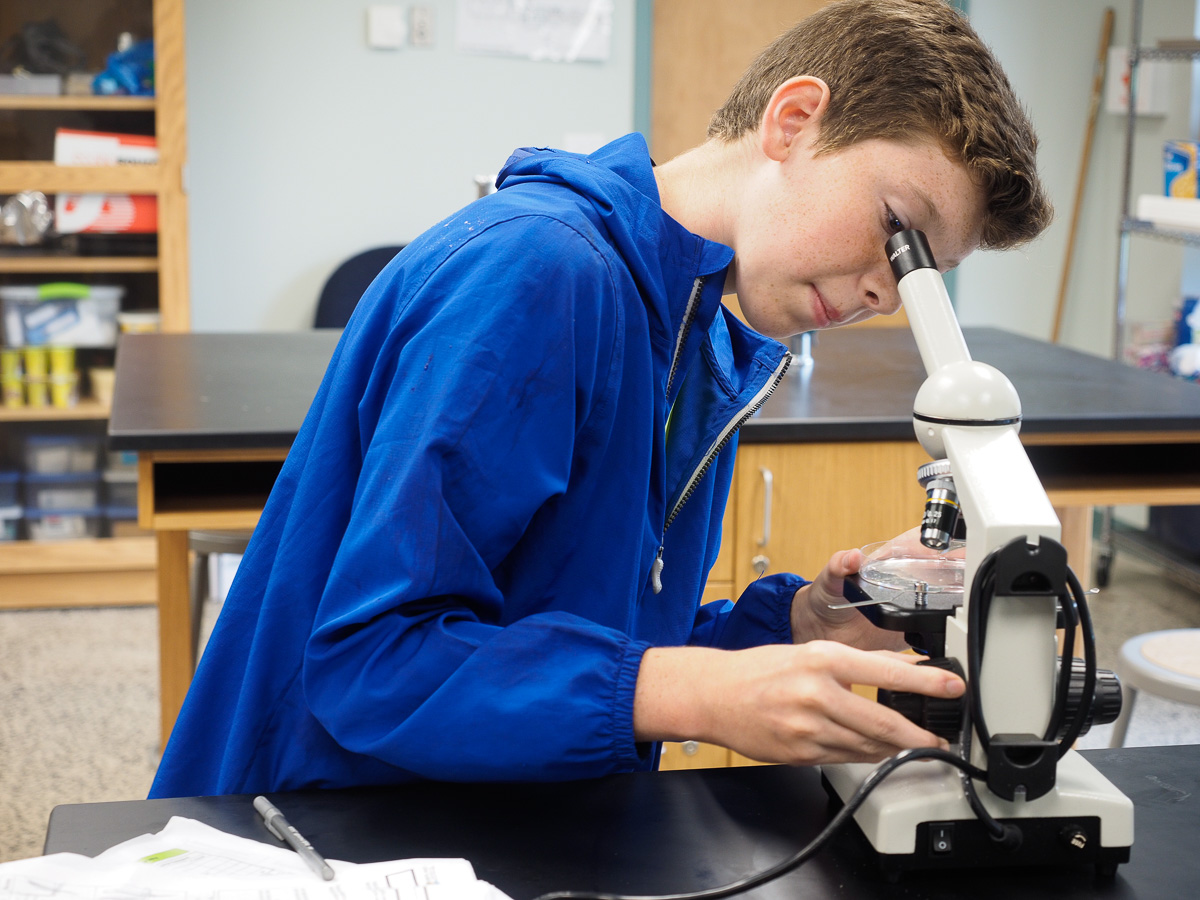 Registration is open! Start an application here.
These camps are all full-day (9:00-4:00) with snacks and lunch provided. While there is no fee to attend camp, we do ask for a $25 registration fee due within 2 weeks of registration to hold the spot.
During registration for these camps please rank your children's camp picks (we will try to give top picks, but these are first come/first served so this may not always be possible).
Amazing Microbiology
June 5-9, 2023
Grades 7th-10th
Explore the unseen world of microorganisms. You will work in a real science lab to collect, culture, and observe bacteria, protozoa, and fungi. Spend the week doing fun, hands on experiments in microbiology. This will be a great introduction to biomedical and health-related science. If you have an interest in becoming a doctor, veterinarian, or research scientist, then this camp is for you. This class will be taught by Marshall Professor (and mom) Dr. Wendy Trzyna in the Microbiology lab. The experiences will be rigorous and fun!
Animating Japan
June 12-16, 2023
Grades 4th-9th
Travel to Japan without leaving WV! Language immersion camp with emphasis on Japanese comics, animation, and coding. Campers will be creating comic panels and animating their panels by coding with Scratch. Our lead educator will be Jade Billhiemer!
Animal Colors and Patterns
June 26-30, 2023
Grades 4th-8th
In this camp students will learn how different animals see color and use color to survive and communicate with other animals in their ecosystem. The unique colors and patterns of animals have inspired humans in many ways – from designs in the fashion industry to displays on screens of e-readers. Students will learn concepts by using light experiments, making art projects, reviewing nature documentaries, and designing a prototype using colors and patterns to solve an issue in their community. Campers will also meet some new animal friends! If you love animals or want to be a veterinarian, then this camp is for you! This class will be taught by Marshall biology professor (and mother of 4) Dr. Jackie Fannin, and long-time West Virginia Science Adventures staff, Jordan Holman.
LEGO Extravaganza
July 10-14, 2023
Grades 4th-9th
Love building with LEGOs and learning LEGO robotics? If so, then we welcome you to join this camp for open play, daily building challenges, and to learn about coding and robotics. You will also make an adventure movie from your LEGO builds with stop motion animation. Lead educator will be Jordan Holman, who is now in his 5th year of teaching our LEGO camps.
Our Amazing Earth: Rock, Fossils, & More!
July 17-21, 2023
Grades 5th-8th
Planet Earth is our home, and like any home, it is loaded with complexity, wonder and charm! Spend a week familiarizing yourself with all the amazing components of the Earth system – from the vastness of geologic time, to the amazing creatures that have roamed our planet's surface throughout its history, to the interactions of Earth's atmosphere and oceans, and the many ways in which humans have impacted our natural environment. Through a combination of hands-on activities, visits to local sites of natural wonder, and creative projects, participants will develop a lifelong appreciation of the Earth system and our place within it. This camp is taught by Dr. Ryan Haupt.
Builders' Lab!
July 24-28, 2023
Let's have fun building your own car, bridge, catapult, and more! We will design, build, test, and improve our creations using engineering principles. Get ready for an exciting ride! Learn about the different subfields of engineering while having hands-on fun. This class is taught by David Cartwright, educator, life-long learner, and devoted father. David has a BS and MS in mechanical engineering and is a research associate at Marshall University.