November 25, 2014 – National Youth Science Foundation today announced that John Giroir has been selected as the Foundation's next Director of the National Youth Science Camp. Giroir, previously served as the President and CEO of the YMCA of Kanawha Valley.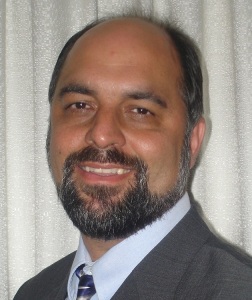 The National Youth Science Camp (NYSC), a four-week program held each summer, was first held in 1963 in celebration of West Virginia's Centennial. Hosting two students from each state, NYSC is a unique mix of cutting edge science and activities in the great West Virginia outdoors. Planned originally to be a one-time event, NYSC has continued over the years; in 2013, NYSC celebrated its fiftieth anniversary. Located near the National Radio Astronomy Observatory in Green Bank, WV, NYSC is a unique place to learn about the beauty of the sciences and the beauty of the West Virginia outdoors.
The NYSC has had many recognizable names over the years involved in the program, including John F. Nash, Jr., Nobel Prize in Economic Sciences (1994) and was featured in the movie, "A Beautiful Mind" (2001). Many more names are not so recognizable, but have had national and worldwide impact from their work in the sciences, technology, engineering, and mathematics (STEM). The students who participate in this program are some of the best and brightest in the United States. Giroir was one of those students in 1989.
"John is a highly intelligent, talented, and experienced professional who will lead the National Youth Science Camp with a sense of history and a vision for the future. John was a Louisiana delegate to NYSC in 1989 and has served on NYSC staff and the NYSF before joining the YMCA of Kanawha Valley in 2000," said NYSF Executive Director, Dr. Andrew Blackwood. "It is hard to describe the NYSC experience to people who haven't been there. Can you imagine a place in the West Virginia hills that had Neil Armstrong describing how he would journey to the Moon, years before he did it?"
Giroir succeeds Desiree Henriksen, who served as the NYSC Director from 2012 to 2014. Giroir is the twelfth NYSC Director since it began in 1963.
"Having directed the National Youth Science Camp for ten years, I know what it takes to make a great program," Blackwood said. "The NYSC is fortunate to have John accept this national leadership role. We are happy to have him join our team."
"I am humbled at this unique opportunity to further the Mission of the National Youth Science Foundation," said Giroir. "This is a homecoming for me and I am honored to serve in a role that I've held in such high esteem, having been a delegate from Louisiana in 1989 and working on NYSC staff many Summers. The NYSC is the reason I moved here over 20 years ago and why I have such a deep love for West Virginia."
Media Coverage