CHARLESTON, WV — Three members have been elected to the National Youth Science Foundation's (NYSF) Board of Trustees. New members include Dr. Melanie Kitzan, a 1991 delegate to the National Youth Science Camp (NYSC) from North Dakota who is now an attorney in Seattle, WA, focusing on patent law; Dr. Todd Stolzberg, a 1973 delegate to NYSC from Massachusetts and a retired optometrist from Houston, TX; and Ms. Beth Kinne, a 1991 delegate to NYSC from Vermont who is currently an assistant professor of environmental studies at Hobart and William Smith Colleges in upstate New York.
Ronald G. Pearson, chairman of the NYSF Board of Trustees, said, "The Foundation recognized the achievements of three outstanding alumni who have shown interest in continuing a strong NYSC and adding programs that can reach thousands of additional students. Each of the individuals selected as Board Members have made significant contributions to NYSF and we look forward to giving them a chance to provide leadership to the Board of Trustees."

Kitzan, attained a B.S. degree in Biology, a Ph.D. in Genetics and Cell Biology, and a J.D.  She has been involved in the NYSC Alumni Association for the past nine years, first as a Board of Advisors member and most recently as President. She lectured at both the NYSC and West Virginia Youth Science Camp in 2011 on innovation and patenting inventions and is planning to lecture at both camps again in 2012.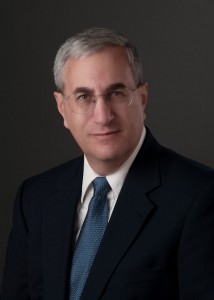 Stolzberg received a B.S. degree in Physics with Honors from Rutgers College and received his Doctor of Optometry degree from Indiana University School of Optometry.   He practiced optometry in Houston, TX, for 29 years, selling the practice in 2010. He now works as a consultant in the area of optometric business management and provides computer and technology assistance to individuals.
Before joining the H.W.S. faculty, Kinne worked as a municipal and water rights attorney in Garfield County, CO, and spent a year in China researching the development of water rights law there. She teaches classes in environmental law, natural resource law, global water issues and business law, and her current research focuses on the impacts of the shale gas boom on the development of laws governing natural resource allocation and protection. She holds an M.Sc. in environmental studies and resource management from the University of British Columbia, and a J.D. and LL.M. from the University of Washington. In addition to being a NYSC delegate in 1991, Kinne served as the Assistant Project Director during the development phase of the Youth Science Leadership Institute of the Americas and was a member of the staff of NYSC.
Dr. Andrew Blackwood, executive director of the NYSF, said, "I am very excited to have Beth, Melanie, and Todd join our growing effort to support and encourage excellence in science, technology, engineering, arts, and mathematics. Their enthusiasm and commitment will help us serve young scientists from across the country and around the world."
The NYSC will take place at Camp Pocahontas near Bartow, WV, from June 27-July 21, 2012. The WVYSC will take place at Cedar Lakes in Ripley, WV, July 15-28, 2012. The Youth Science Discovery Experience (YSDE) is being conducted at the Canaan Valley Institute throughout the year.