The online portion of your National Youth Science Camp (NYSCamp) "Staph"* Application has been received. Thank you!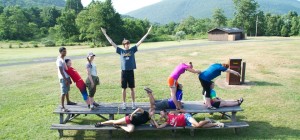 You will receive a confirmation E-mail soon. If you do not receive this confirmation within a week, please send a message to staphapplication@nysf.com.
Review of applications, particularly those for NYSCamp Assistant Directors and other NYSCamp office staph, will begin immediately and will continue until all positions are filled. Applications received after January 31, 2018, might not be considered.
If you are selected to be offered a position on NYSCamp Staph, you must submit to a Criminal Background Check. This will be completed by NYSF staff after you have been offered a position on staff, but your final hiring will be contingent upon a satisfactory report.
*As you may already know NYSCamp "Staph" are named this because of their infectious enthusiasm and energy!