Overview:
Established in 1963 in West Virginia, the National Youth Science Camp (NYSCamp) is a free residential honors program for two accomplished high school graduates from each state in the USA, plus Washington, DC, and select international countries.
The 2023 NYSCamp is scheduled with a hybrid model. The first five days are virtual with the remaining days being in-person at Camp Pocahontas in West Virginia. The NYSCamp's curriculum includes a broad range of science, technology, engineering, arts, and mathematics (STEAM) topics that incorporates both creative and performing arts, as well as an outdoor adventure series with opportunities for kayaking, overnight backpacking, and more. The delegations also travel to Washington, DC, where they can tour museums and attend a panel discussion held at the American Association for the Advancement of Science.
The NYSCamp is hosted by the National Youth Science Academy, formerly known as the National Youth Science Foundation. More information can be found here.
Highlights:
Daily lectures, directed studies, and seminars with leading scientists
Engaging programming in the natural, physical, creative arts, and outdoor recreation
Opportunities for delegates to engage with STEAM professionals, staff, and each other in fun and meaningful ways
Special events and surprise guests throughout NYSCamp
Delegates attend free of charge – meals, housing, and transportation included!
Eligibility:
Graduates from high school between 1 July 2022 and 30 June 2024
Documented superior academic proficiency
Recognition for notable achievements in STEAM program areas
Skills and achievements outside of STEAM and/or academics
Intent to pursue higher education and a STEAM career
Submit an application at apply.nyscamp.org on/before the deadline
Important Dates:
Application Open*, 1 December 2022
Applications Due*, 28 February 2023
Start of NYSCamp, 19 June 2023
End of NYSCamp, 12 July 2022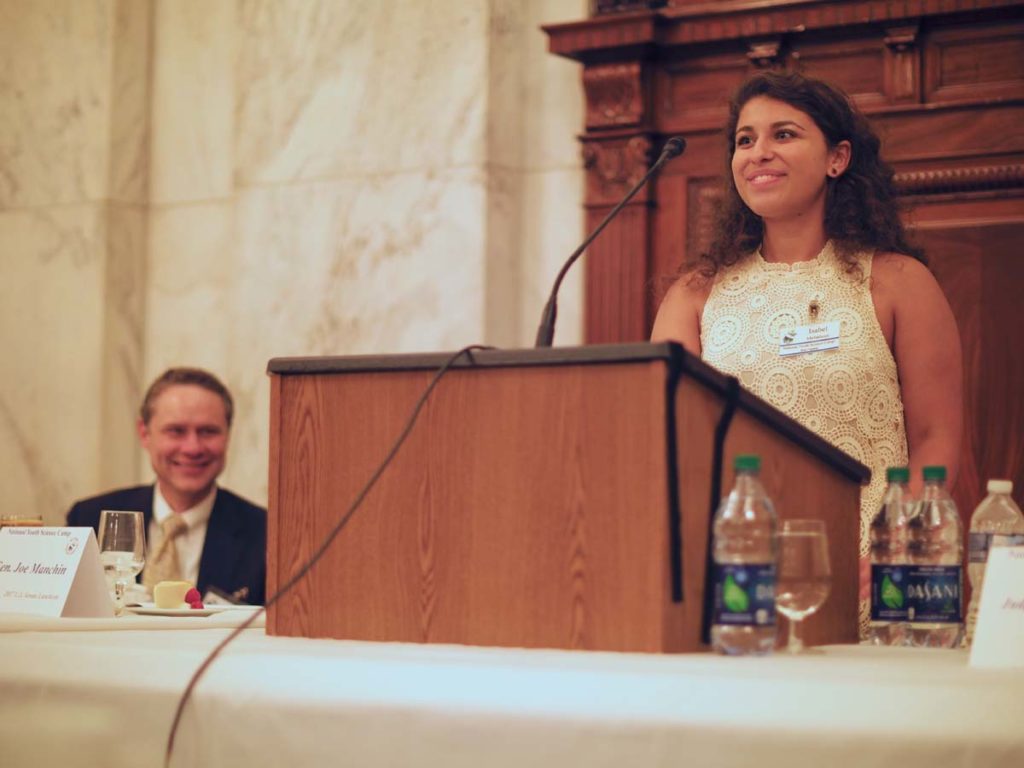 **FL, GA, MA, and International applicants do not use online applications. Please have a look at apply.nyscamp.org for the application process for these areas.
"I have been able to learn totally new topics, some outside my comfort zone, but that is the goal! Learning from new cultures and listening to different points of view is amazing. Barely a week has gone by and I don't want it to end!" Giuliana Rivadeneira, 2021 Ecuador
"I loved NYSCamp! Everyone is so passionate about STEAM. It was so inspiring to watch my peers learning for the sake of learning. Topics weren't boring and repetitive but were instead super interactive, innovative, and informative, and changed the way I think about science." Lina Chilhoub, 2021 New Jersey
"The NYSCamp is such an amazing STEAM and cultural experience. The NYSCamp makes me feel so hopeful for the future of STEAM." Magali Lucana Mamani, 2022 Bolivia