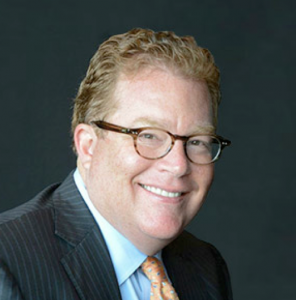 The 2013 National Youth Science Camp Alumnus of the Year has a new venture to apply his talents and experience. Bill Conner, 1977 NYSC Delegate from Arkansas and NYSC 2013 Alumnus of the Year has a new global role as CEO of Silent Circle. Conner, the former Entrust CEO, Nortel President also joins the Board of Directors of Silent Circle and Blackphone.
GENEVA, Jan. 5, 2015 – Silent Circle today announced that its Board of Directors has appointed F. William "Bill" Conner as Chief Executive Officer and member of the Board of Directors effective immediately. As CEO of Silent Circle, Conner also joins the Board of Directors of Blackphone.
Conner is one of the most experienced security, telecom and infrastructure executives having served more than 30 years in the industries. Before joining Silent Circle, Conner served as the founder and CEO of FWC Consulting where he helped organizations leverage his expertise in cybersecurity, SaaS, data networks, M&A, marketing and sales.
"We're absolutely delighted to have someone of Bill's pedigree join us," said Mike Janke, Silent Circle co-founder, who will now assume the position of Chairman of the Board. "Bill brings a wealth of experience and has been a vanguard of three of the Digital Information Age's most transformational technology shifts, having led key divisions at AT&T, taken Nortel into data with the acquisition of Bay Networks which was critical to repositioning the company in the industry and worked to secure digital identities with Entrust. Bill is the perfect CEO to lead us during this time of massive revenue, personnel and product growth, as we transition from a start-up to a global corporation with operations and employees all over the world."
"Silent Circle is experiencing unprecedented levels of growth, in particular through the privacy-first Blackphone," said Ross Perot Jr., the chairman of The Perot Companies and an investor in Silent Circle. "Bill's appointment brings significant leadership, business acumen and experience across all of the industries that converge within Silent Circle – data, carrier and security. He is well positioned to guide the company through its next, exciting chapter."
"Silent Circle has brought tremendous disruption to the mobile industry and created a dominant line of secure enterprise and consumer communications products that are challenging the status quo," said Sir Peter Bonfield, former CEO and Chairman of the executive committee of British Telecom and who serves on the Silent Circle Board of Advisors.
"I am honored and excited to be asked to lead Silent Circle and join the Board of Directors for Silent Circle and Blackphone, " said Bill Conner, Silent Circle CEO. "As the reality of the digital revolution takes place, digital privacy and security have become the number one priority for today's enterprises, consumers and governments. Silent Circle and Blackphone have squarely positioned themselves as the leader in the digital vortex of privacy, security and communications."
About F. William "Bill" Conner
Prior to founding FWC Consulting, Conner served as the President and CEO of Entrust for over 12 years. During that time, he led the innovation, creation and delivery of innovative software security products to help public and private organizations thwart advanced threats and securely enable business. The company served 5,000 organizations in 85 countries, and developed over half the world's electronic passports. During his 10 years at Nortel, he served as the President, Enterprise Networks and e-Business Solutions; Chief Marketing Officer; President of Enterprise Data Networks, and served in various other leadership positions. Prior to Nortel, he held executive positions within AT&T.
He also personally sponsored the 2014 NYSC U.S. Senate Luncheon and was recognized as one of the top 100 Advisors to the United States Senate: Bill Conner Sponsors 2014 Senate Luncheon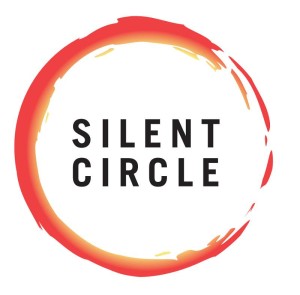 About Silent Circle
Silent Circle is a global private communications service headquartered in Switzerland, providing a revolutionary device to device platform enabling private and secure communications via voice, video, text and file transfer on mobile devices. Silent Circle was co-founded by Mike Janke, former Navy SEAL and security expert; Phil Zimmermann, the world famous creator of internet encryption for voice and data and 2012 inductee into the Internet Hall of Fame; and Jon Callas, creator of Apple's whole disk encryption and co-founder of PGP Corporation. For more on Silent Circle, go to: https://www.nysacademy.org/silentcircle.com
For More Information
silentcircle@freuds.com
blackphone@freuds.com
+44 (0) 203 003 6541
SOURCE Silent Circle
RELATED LINKS
https://www.nysacademy.org/silentcircle.com