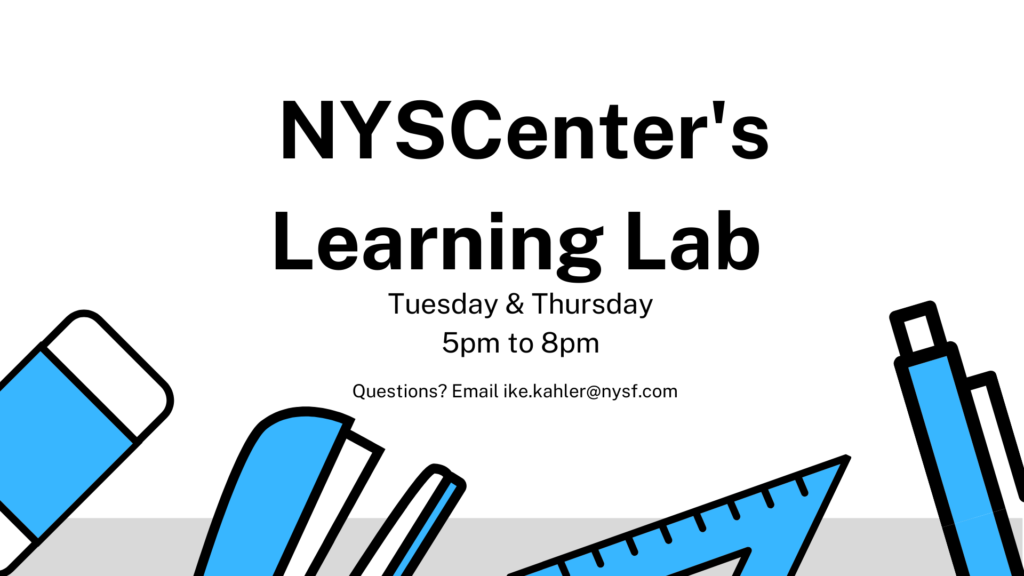 The Learning Lab will take place at the National Youth Science Center (NYSCenter), 494 Riverstone Rd. Davis, West Virginia, with accommodations for sixteen students to utilize distanced workspaces with broadband internet connection.
In addition to the physical workspace, this programming will provide adult supervision and education assistance for all students participating in the Learning Lab. Director Ike Kahler, a certified WV math teacher, may be reached here.
Walk ins welcome or reserve your spot at the Learning Lab here.
The Learning Lab will be closed April 6 & 8, 2021.
COVID-19 precautions will be in place and masks are required but all who attend must recognize that and be willing to accept risks of infection during this difficult period. Hours of operation will remain flexible to respond quickly to the changing needs of the community.